The hydraulic system:


The height control system:
The Front height control valve
In the next animation two drawings illustrate the working of the front height control valve.
For a view on each separate drawing you can go to the bottom of this page.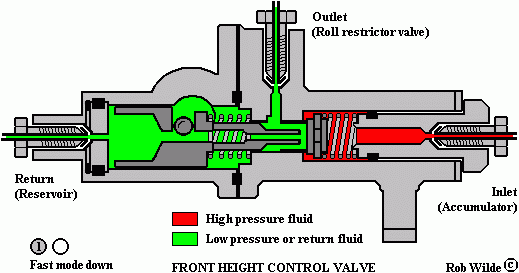 The next drawing shows the front height control valve again but now provided with some explanations:



All cars manufactured before chassis number 7404 are provided with a front height control system. This system appeared not to be as active as was suspected and therefore it was deleted from number 7404 (1969). Many early cars have been modified by official dealers where most of the components of this system have been removed. The hydraulic pipes of the system were cut off.

When the front height control is present a lever (operating rod) mounted on the front anti roll bar causes the detection of the height of the car. When the height decreases the valve opens in order to let the high pressure hydraulic fluid run to the front height control rams. The rams push the car to a higher level. When the correct height is reached the valve closes, blocking of the further pressure of the hydraulic fluid. For lowering the car, for instance when passengers leave the car, the valve opens in an opposite way.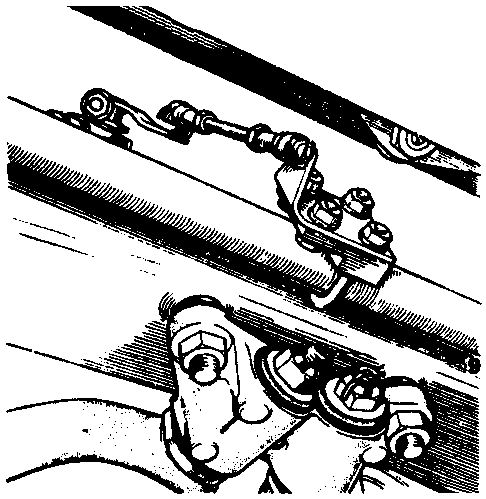 A cut-away drawing of the front height control valve: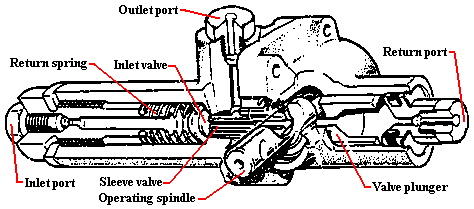 The animated drawing at the top of this page is built-up with the next drawings.